Known as "The City on the Circle", Sebring extends the same warm welcome it has since its founding in 1912 by Ohio industrialist George Sebring. This pioneer designed a circular plan as a focal point for the entire lakeside community. Downtown Sebring has been designated a 1920s Historic District on the National Register of Historic Places. Archival records indicate that George Sebring's "Circle Plan" for the downtown area was based on the design of Heliopolis, an ancient Egyptian city. George's idea was that all roads should radiate from the center of the community. Despite many modern improvements, his essential design remains today.
Investors, real estate entrepreneurs and bankers were intrigued by the layout of the community, seeing it as a potential economic bonanza. The development of cattle ranches and citrus groves were complemented by connections via Seaboard Air Line Railroad's Orange Blossom Special to other cities throughout the nation.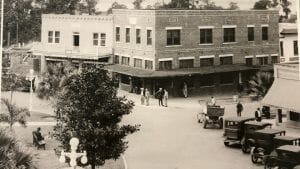 By the mid-1920s, the population had grown nearly fourfold, and much of the early development had reached its peak. The City on the Circle had developed into a business mecca and the demand for housing outpaced developers' ability to construct. Biltmore interests financed the $30 million development of Harder Hall, a major resort complex complete with its own golf course and home sites.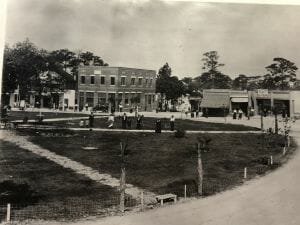 By the late 1920s, an end to the boom was caused by fraudulent land sales, railroad embargoes and clogged shipyards. Following the "Crash of 29", the area's economy received an enormous boost from the development of Highlands Hammock State Park and the establishment of Hendricks Field by the U.S. Army Air Force. Today, the Sebring Regional Airport occupies that same site.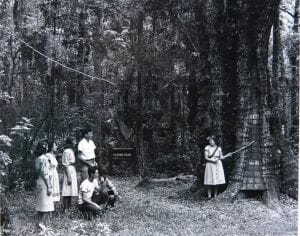 Area pride and excitement was revived in the 1950s when annual international sports car racing began at the airport, using excess runways. The world renowned "12 Hours of Sebring" continues today as the oldest sports car race of its kind in North America.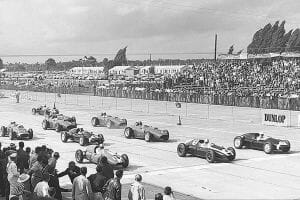 Like many central business districts in America, downtown Sebring suffered a slump in the 1970s that began to correct itself in the 1980s. Looking to the future, the Sebring City Council – through special legislation – created the Community Redevelopment Agency (CRA) to spearhead redevelopment in the downtown area. As a result, Sebring was named a Florida Main Street Community in 1996 and subsequently invested over $20 million in renovations.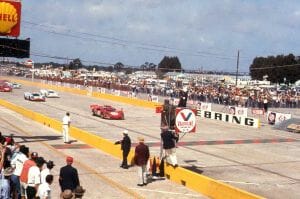 Today, downtown Sebring offers a blend of shops, restaurants and professional businesses – all within walking distance of Sebring's Cultural Center, which includes the public library, Sebring Historical Society, Highlands Art League and Museum and Highlands Lakeside Theatre.